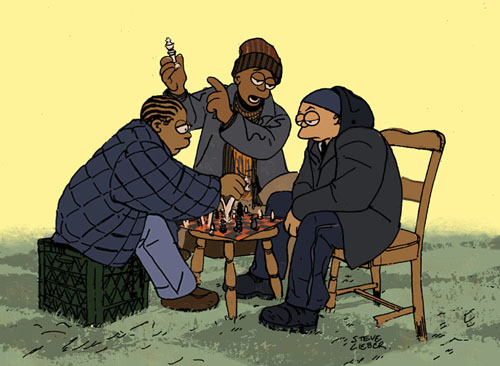 Drawings of The Wire in Simpsons style. Here's the scene from the TV series.
---
Comments
dope illustration for a dope ass series!

p.s.- i bloody hate the rss bar on the top of the site dude, but that's just me. :)

Thankxs For share it really help me! This is greate info for me….